Napa Valley Wine Tours
Embark On Our Truly Unique Napa Valley Tours
Take a stroll in the lush vineyards and discover the excellent boutique wineries in Napa Valley through California Wine Tours and Transportations. We offer the perfect, most romantics, and thrilling Napa tours for couples, social groups, professionals, or people looking to meet like-minded wine aficionados. Get the best wine tour and transportation services in Napa Valley and experience a Napa Valley wine tasting adventure of a lifetime! Prepare yourself to embark on a journey to the most famous vineyards and wineries in Wine Country with the experts who know Napa Valley and get a wine tour from an insider's perspective. At California Wine Tours and Transportation, we take the hassle out of wine touring so that you can experience the magic of Napa Valleys in its purest form.
The Most Charming Napa Valley Wine Tours
Imagine the most perfect wine touring adventure. The experts at California Wine Tours and Transportation offer customized Napa Valley wine tours for a unique and unforgettable experience. Enjoy a range of endless wine tasting options and create a tour that you have always dreamed of. Although many of our clients love a glass of fine wine, they may be stunned by the rustic beauty and fairytale-like charm of the Napa Valley vineyards.
We offer much more than a vehicle and a driver. We offer a complete experience that includes personalized visits, comfortable transportation for the whole of your visit, and the pleasant company of our charming and witty drivers who are extremely knowledgeable about Napa Valley tours.
Whether you are a wine connoisseur or are visiting the Napa Valley as an outing with friends and family, our Napa Valley wine tours will satisfy your needs. Choose any of our Napa Valley tours and experience ultimate style, comfort, and sophistication.
---
Reserve Your Dynamic Napa Wine Tour Experience With Us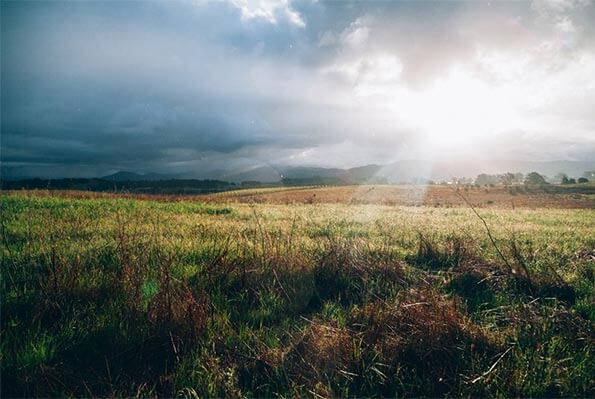 A wine tour and transportation journey is so much more than just traveling from one place to another. At California Wine Tours and Transportation, we provide you with unforgettable Napa Valley Wine Tour experience. Whether you choose elegant limousines or fun picnic buses, be read for a personalized experience with the charming Napa Valley landscape as your backdrop. We bring to you a rustic-chic experience in a luxury vintage setting. Whether you choose to visit multiple vineyards in exclusive private tours or want to enjoy a day of wine tasting in California's Wine Country in a join-in style, we have you covered. Get ready for an intimate, light-hearted, and truly enjoyable journey through the world-famous Napa Valley and discover the hidden gems through our well-informed tour guides. Along the way, you will experience:
Pick up location of your choice and all of Wine Country
Discover multiple charming vineyards and wineries in a day
Take in the gorgeous and awe-inspiring views of the rolling Napa Valley vineyards
Taste some of the world's most aromatic and delicious wines along the way
Learn the culture and history of Wine Country local winemaking
Dine on a delightful picnic lunch served at a winery
Share the experience with wine lovers
Enjoy the company of an informed and amicable tour guide
Experience the real Napa Valley with our unique Napa Valley Tours.
We have the #1 Rated Napa Valley wine tours!
#1 Favorited Napa Valley wine tours!
#1 Requested Napa Valley wine tours!
Most fun Napa Valley wine tours!
Bring your guests with you to this wonderful wine tasting and transportation adventure. We can plan your entire day from start to finish and offer you transportation from the airport to the hotel to the winery.
---
Come Join Us On One Of Our Curated Napa Valley Wine Tours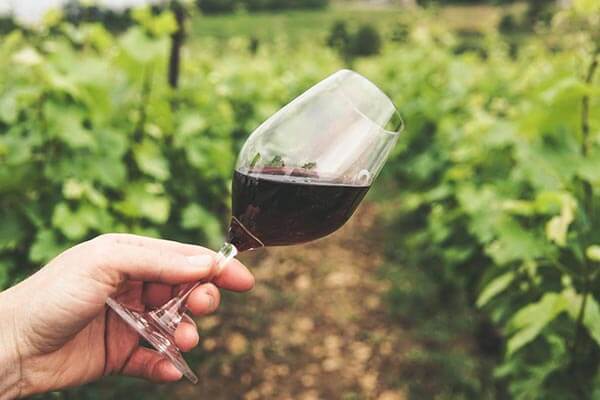 California Wine Tours and Transportation offers you a one-of-a-kind experience that is not offered by any other Napa Valley concierge service. We have a phenomenal ability to make Napa Valley truly accessible and enjoyable for all our clients. Whether you are looking for an intimate romantic getaway, an exclusive celebratory trip with family, or a corporate retreat, California Wine Tours and Transportation can make a highly personalized itinerary for you to ensure a memorable trip.
Just sit back and let us take care of your planning and traveling.
We offer a wide range of options from riding in a luxury convertible to wine touring in private limousines, town cars, or party buses. Enjoy the stunning scenery, mouthwatering aromas, and divine tastes of Napa Valley's world-class vineyards and wineries. Each Napa Valley tour includes:
Pick up location of your choice and all of Wine Country
Discover multiple charming vineyards and wineries in a day
Take in the gorgeous and awe-inspiring views of the rolling Napa Valley vineyards
Taste some of the world's most aromatic and delicious wines along the way
Learn the culture and history of Wine Country local winemaking
Dine on a delightful picnic lunch served at a winery
Share the experience with wine lovers
Enjoy the company of an informed and amicable tour guide
Experience the real Napa Valley tourism
Get acquainted with the world of wine and Napa Valley! This beautiful spot of bountiful nature is perfect for Napa Valley couples, locals, visitors, friends, families, and wine connoisseurs.
---
Book One Of Our Napa Valley Wine Tours Today!
When you book a Napa Valley wine and transportation, you will experience Napa Valley like a local. Do not be worried about getting lost, missing out on hidden gems, or risk driving when drinking. Do not waste your day finding the perfect place for lunch or a spot for a scenic picnic. Our Napa Valley Tours will offer you everything from comfortable, luxurious, hassle-free travel straight from your doorstep.
Plan your itinerary exactly according to your desires. We offer you:
Exceptional airport to hotel to winery transportation with professional chauffeurs
Tour planning from the beginning to the end
Excellent recommendations and freedom to reserve wineries directly
Reserve your Napa Valley tour today and choose the wineries that you would like to visit. We will create a custom itinerary based on your preference and tastes that are guaranteed to please all the guests!
Our Napa Valley tour can begin once we pick you up from a hotel. Some vehicles will be provided complimentary champagne as they relax in the plush seats and see the breathtaking view of Napa Valley. Get to know your fellow wine lovers, explore the gorgeous Napa Valley landscapes, experience world-class wines, and five-star dining with us.
Make the most of your summer by exploring the gorgeous world-famous are on one of our Napa Valley tours today!
---
More Information on Napa Valley tours and towns
A Napa Wine Tour through the Carneros region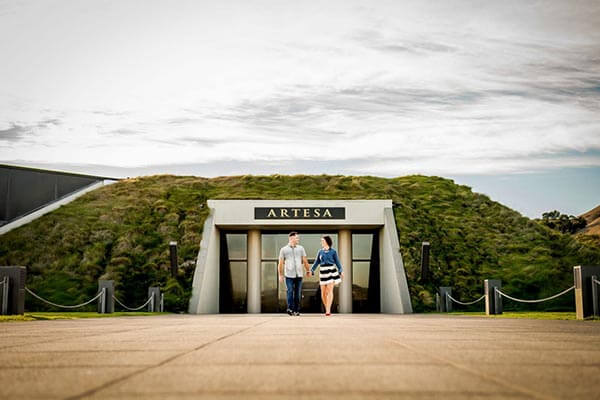 The Carneros appellation is considered the crossroads of both Napa and Sonoma Valley where the two major wine regions collide. Along with this, it is known to produce some of the finest Sonoma Valley chardonnay, pinot noir and sparkling wines. Also it should be noted that the climate with the bay breeze and foggy mornings make for the perfect growing region of these Sonoma varietals. In addition it is the perfect halfway area for a Napa or Sonoma wine tour if you are coming from San Francisco or anywhere in the bay area. Finally It is also home to the oldest winery in all of California. What winery is that you ask? None other than the Historic Buena Vista Winery. Founded by Agoston Haraszthy in 1857.
Wineries and convenient spots for lunch or dinner
Our Partners in the Carneros Region:
Artesa Vineyards & Winery, Calmere Estate, Etude Winery, Domaine Carneros, Dominus Estate Winery, Buhman Estate Vineyards, Madonna Estate Winery and Cuvaison Estate Wines
Savory Eats close by:
Farm at Carneros, Boon Fly Café and Stanly Lane Smokehouse
Hotels on Hwy 121:
Carneros Resort and Spa
Artesa Winery
Located in the steep foothills of Mt. Veeder overlooking Los Carneros, the rocky soils and maritime climate of our Estate Vineyard produce world-class pinot noir and chardonnay.
Learn More and visit Artesa winery
---
Staying in downtown Napa and want to take a Napa Valley Wine Tour?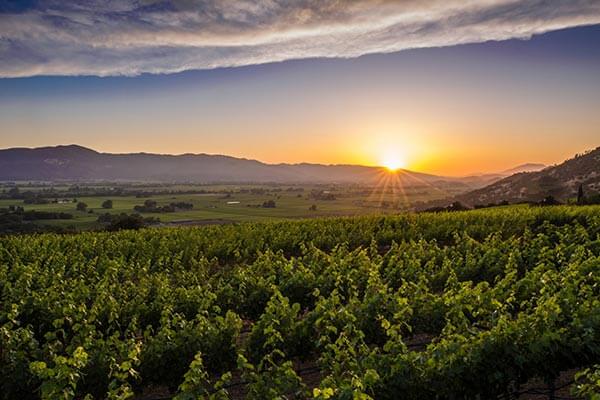 Napa is the largest of Napa Valley's six towns. Apart from this it is conveniently located just about an hour north of the San Francisco Bay Area and an hour South of Sacramento. It undoubtedly offers an array of hotel options, art galleries, boutique shops, tasting rooms and exquisite restaurants it caters to all generations.
Note-worthy Napa Wine Tours: Darioush, Domaine Carneros,Calmere, Jarvis, Silverado and Chimney Rock
Savory Eats: Morimoto, Angele, Celadon, Cole's, Bistro Don Giovanni, Ristorante Allegria and Torc
Accommodations: The Westin Verasa Napa, The Archer Hotel Napa, The Andaz, The Embassy Suites, The Napa Valley Marriott, Hilton Garden Inn
---
If you're touring Napa Valley, you will more then likely drive through Yountville
Without a doubt the town of Yountville is among the most charming little Napa Valley regions you will come across. Known for its Michelin starred restaurants, award winning Napa Valley tasting rooms and luxurious accommodations. Talk about being transported right into your very own hallmark movie.
Note-worthy Yountville Wine Tours: Domaine Chandon, Bell Wines, Robert Sinskey, Stags' Leap Winery and Cliff Lede Vineyards
Savory Eats: Bottega, Mustards Grill, The French Laundry, ad hoc + addendum, Brix, Bouchon and R+D Kitchen
Accommodations: Hotel Villagio, Bardessono, Northblock and Napa Valley Railway Inn
---
Popular stops on a Napa Valley Wine Tour in Oakville, Ca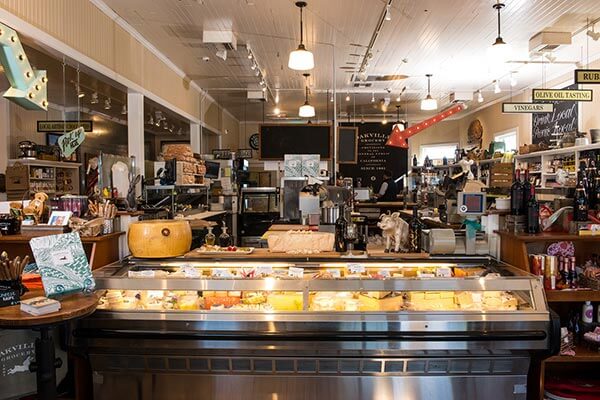 Right off Napa Valley's Highway 29 is the small town of Oakville. How small you may say? Well if you blink you quite possibly could miss it. Furthermore, that does not mean that its bold Napa Valley wines do not pack a punch. Whereas you will find the flagship Oakville Grocery deli known throughout the Napa Valley for its delicious picnic spreads. It acts as the perfect wine tour lunch stop for all locals and visitors alike.
Note-worthy Rutherford Wine Tours: Pestoni Family Estate Winery, Grgich Hills, Honig Vineyard & Winery, Mumm Napa, Fleury Estate winery, Alpha Omega Winery, and Frog's Leap Winery
Savory Eats: Rutherford Grill, and Bistro at Auberge du Soliel
Accommodations: Auberge du Soliel, Maison Fleurie, and Rancho Caymus
---
Rutherford, Napa Valley
Refined with a touch of rustic Napa Valley, Rutherford will not disappoint. This area was once a riverbed and known for its unique soil. Producing some of the best Napa Valley Cabernet with an element of spice known at the "Rutherford Dust". Also, home to the iconic Napa staple Rutherford Grill because what is better than comfort food paired with award winning Napa Valley Wines?
---
St Helena Wineries, Restaurants and Accommodations

As you venture further north to the town of St. Helena you will be greeted with even more small-town culture. St. Helena is in the center of the worlds famous vineyards of the Napa Valley. Clearly perfect for those with a love of the outdoors and Napa Valley viticulture. Want to enjoy a breath-taking picnic with epic views? Particularly our dreamy Napa Valley Wine Tours will have you falling in love all over again. St. Helena is not only the center of historic Napa Valley Wines, but also the home to some of the best views around.
Note-worthy St Helena Wine Tours: Beringer Winery, Louis Martini Winery, Charles Krug, Pride Mountain Vineyards., Piazza Del Dotto Winery & Caves, V. Sattui, Brasswood Cellars
Savory Eats: Farmstead at Long Meadow Ranch, Press, Charter Oak Restaurant, Goose and Gander, Model Bakery and Gott's Roadside
Accommodations: Harvest Inn, Southbridge Napa Valley, Wydown Hotel, Alila Napa Valley, Meadowood Resort
---
Calistoga Wineries, Restaurants and Accommodations
At the peak of the Napa Valley you will find the historic town of Calistoga. With its old western charm its easy to feel like you are transported back in time. With always something new to discover the Napa Wine Tasting experiences run far and wide. From higher end exclusive Napa Wineries to smaller family owned boutique estates there are a plethora of wineries to choose from for your Napa Valley Tour.
Note-worthy Calistoga Wine Tours: Castello di Amorosa, Tamber Bey Vineyards, Schramsberg Vineyards and Chateau Montelena Vineyards
Savory Eats: Sam's Social Club, Solbar, Calistoga Inn Restaurant and Brewery, and Buster's Southern BBQ
Accommodations: Solage Auberge Resorts, Indian Springs Calistoga, and Four Seasons